Welcome to Craftin Desert Diva's Holly Jolly Christmas Blog Hop!!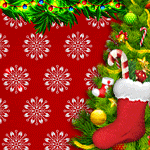 I'm so happy that you could join us today! If this is the first time that you have hopped with us, you won't be disappointed. This is the Craftin Desert Divas design team's first hop and I have to say my design team are all amazingly talented.
This is Day 1 and the start of the Holly Jolly Christmas Blog Hop! You will not only get some inspiration, but you could win GREAT prizes, too!! You must FOLLOW and COMMENT on all of the stops both days to have chance to win.
Here's the wonderful sponsors for this hop...
For this two day hop each blog will be offering a prize from one of the sponsors listed above!!! You must visit each stop both days to be eligible to win. Winners will be announced on Dec 18. The entire winning list will be posted on Craftin Desert Diva's website.
My sponsor for today is..
Here is my project that I've created....
Made with
- Doodle charms for the snowman it was cut at 3.5 inches
- Simply charmed for the penguins they were cut at 2.75 inches
- Create a critter for the lights they were cut at 1.5 inches
- Winter woodland for the tree it was cut at 5 inches
- Peachy keen stamps ,winter faces for the snowman , critter faces for the penguins
- My craft spot stamps ,jingle all the way for the sentiment
- Sookwang tape for the snow glitter
-
Little Scrap Pieces
-
My Craft Spot
-
Fantabulous Cricut
-
Bitten by the Bug 2
-
Jo's Scrap Shack
-
Cut it up
-
2 Creative Chicks
-
Peachy Keen Stamp Challenge
--------------------------------------------------------------------------------------------------------------------------